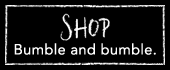 Dear Clients,
We are preparing to reopen! It feels like we've been apart for so long. There are going to be new protocols that have been put in place by Washington state. Please be patient with your stylist as they start the rescheduling process and please respect the new salon and sanitation rules. These are a requirement for the salon to reopen. Also, be flexible as the salon will be extremely busy adjusting to the new protocols.
We have added additional time to each appointment to allow for efficient sanitation and disinfection procedures between clients.
Before you arrive for your appointment please take a minute to read the updated information below!
CLIENTS:
Must self screen for sign and symptoms of COVID-19 prior to arriving at the salon.
-Do you have a cough or fever?
-Have you been in contact with anyone who has been sick?
-Has anyone in your household been sick in the last 14 days?
DO NOT COME TO THE SALON IF YOU HAVE ANY OF THE PREVIOUS SYMPTOMS!
❗️You are required to bring and wear your own mask during your appointment and it must be put on prior entering the salon. Your stylist is also required to wear a mask.
❗️When you arrive, text your stylist or call the salon and remain in your car or outside of the salon until your stylist gives you instructions to enter the salon.
❗️Upon entering the salon please wash your hands for 20 seconds or apply hand sanitizer immediately upon entering.
❗️The client will be provided with a clean gown or cape as well as the stylist will wear a clean gown or apron for each client.
❗️Beverages will no longer be provided at this time, however you may bring your own sealed beverage to your appointment.
❗️No additional guests are to come to your appointment. One client per stylist is allowed. (under the age of 16 can be accompanied by one adult.)
❗️The clients face must be covered with a towel during the shampoo process to protect their mouth, nose and eyes.
❗️Minimize bringing excess belongings to your appointment, we suggest bringing your phone, keys and credit card.
❗️Now is not the time for photos or videos, but take a cool selfie after you leave the salon and tag your stylist! They will love it!
❗️Send any inspiration pics to your stylist prior to your arrival, this will help with timing.
❗️We are all excited to be back in the salon however speaking with a mask can be difficult so conversation may be at a minimum for now.
❗️Checkout with credit or debit card to minimize the handling of cash, you may inquire with your stylist on preference regarding payment method.
❗️BY APPOINTMENT ONLY❗️
No walk-ins at this time, please call ahead to inquire on availability 360-733-2562
❗️Product only purchase, please call ahead and we will accommodate your request prior to your arrival for pick up.
❗️Please adhere to social distancing guidelines while at the salon!
Thank you for your patience and understanding!❤️
Plum Hair Studio
360-733-2562
Who We Are
We are a downtown Bellingham full service salon. Opening in 2008, our courteous and professional staff is devoted to our clients. This salon is dedicated to providing great service, a relaxing atmosphere and well being in a celebration of beauty. Our vision as professionals is to better serve our clients with creative energy and personal service.